Forensic Polygraph Services
The Drake Group Corporation has three full time polygraph examiners.
The senior staff examiner has over twenty five years of experience and is a former Counterintelligence Special Agent, Department of Defense, and a former member of the Chicago Police Department, Special Operations Group. He holds a bachelor's degree in psychology, masters of science degree in emotional disturbance and a doctorate in criminology.
Polygraph examinations are administered with state of the art computerized polygraph instruments. All forensic polygraph examinations are digitally video recorded, thus maintaining the integrity of the polygraph examination.
A quality control examiner with over twenty five years of polygraph experience independently grades all polygraph examinations. Polygraph examinations are provided throughout the state of Arizona, with offices in Phoenix, Scottsdale and Tucson.
A mobile polygraph office, i.e., a thirty foot custom designed RV is utilized for the administration of polygraph examinations in rural communities.
DRAKE GROUP POLYGRAPH EXAMINATIONS IN THE NEWS:
Scott Bungaard: http://azcapitoltimes.com/news/2011/03/11/bundgaard-lawyer-says-he-aced-polygraph-test/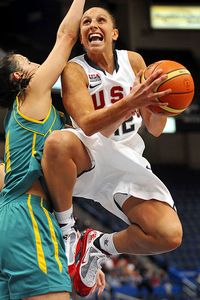 Diana Taurasi: http://sports.espn.go.com/wnba/news/story?id=6089810
http://www.euathletes.org/uploads/media/defense.pdf
Contact Us for a free consultation regarding your polygraph needs.